Vaccine Efficacy and Effectiveness—A Comparison
While the number of COVID-19 cases is on a reluctant decline in India, as many individuals as possible must get vaccinated in order to prevent subsequent waves of coronavirus infection. Now, the question is, which one? The market is saturated with more than one Covid vaccine, and it is crucial to get vaccinated, but not without due research. Let's break the vaccines down.
Covaxin
Covaxin is a Bharat Biotech International Ltd. product that has been developed in association with the Indian Council of Medical Research (ICMR) and the National Institute of Virology (NIV). It is an inactivated vaccine, which means that the vaccine does not infect the individual but still teaches the immune system to create a defence system against the active virus when it comes in contact with it.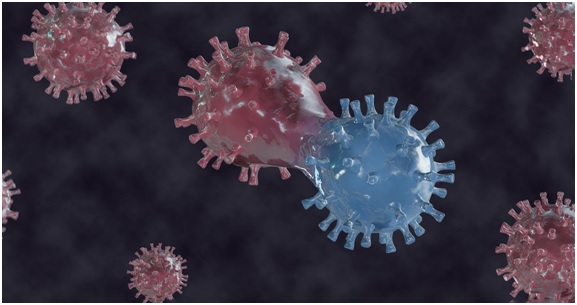 Covishield is an Oxford-AstraZeneca vaccine with a 90% efficacy rate. Image Courtesy: Tribune Files
Covishield
Covishield is an Oxford-AstraZeneca development and is being manufactured by the Serum Institute of India (SII). This is a chimpanzee adenovirus – ChAdOx1 modified to carry the Covid-19 spike protein into human cells.
Both of these are two dose shots and have a minimum of 28 days between the first and second shot. Although both have successfully reduced the probability of fatality by Coronavirus, Covishield has a higher efficacy rate at 90%. In comparison, Covaxin is slightly lower at 80% (according to third phase trial results). A considerable factor is that Covaxin is only used by 9 major nations at the moment, while at least 130 countries have approved Covishield. Covishield is also one of seven vaccines that the World Health Organization (WHO) has approved. Additionally, although there have been cases of blood clots with Covishield, they are extremely rare and should not serve as a barrier to getting vaccinated.
Sputnik V
Sputnik V is the third vaccine that is now available in select Indian states. This vaccine is yet to be approved by the World Health Organization (WHO) but has been met with a great response ever since its published results in The Lancet. It has been said to have a 91.6% efficacy rate, the highest that is available to India as of yet and is in an additional trial phase in India. The vaccine is a modified version of the virus—wherein the virus does not replicate and has been inserted with the spike protein of the SARS-CoV-2 virus. This helps the body create immunity to the infection. It is a two-dose vaccine that has 21 days between doses 1 and 2.
Sputnik Light
The Sputnik Light is a one-dose vaccine that is also yet to be approved by the WHO, the European Medicines Agency (EMA), or the United States Food and Drug Administration (FDA) but has been adopted by over 60 countries and will soon be approved by India. The vaccine has a 79.4% efficacy rate, according to the Russian Direct Investment Fund.
The other three common vaccines that have been used internationally are Pfizer, Moderna and Janssen/Johnson & Johnson.
Pfizer
The Pfizer BioNTech vaccine is a double dose mRNA vaccine with a 95% efficacy rate. It also has a higher than 89% effective rate in people with health conditions, such as diabetes or obesity. The period between the doses for the vaccine is 21 days. Pfizer is supposed to be available in India shortly as the government is currently talking with the company.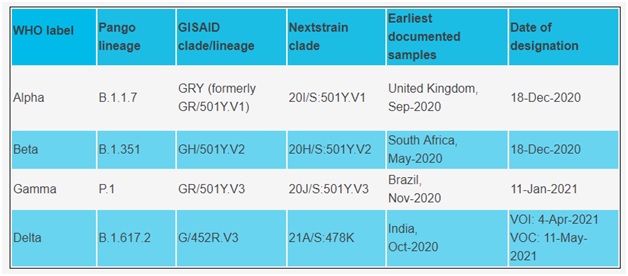 Both Moderna and Pfizer have above 90% efficacy rates. (Image Courtesy: The Economic Times)
Moderna
Moderna is also a double dose mRNA vaccine with a 94% efficacy rate. Additionally, it has a 90% or more effective rate in preventing infection in people with health conditions. The vaccine has a 28 day wait period between doses 1 and 2.
Johnson & Johnson
Janssen/Johnson & Johnson is a single dose vector vaccine with a 66% efficacy rate. The vaccine has an 85% effective rate in people with health conditions. Although the vaccine experienced a short pause, it continues to be recommended after a brief investigation that proved that its benefits outweigh the risks. All the vaccines are FDA approved and suggest that if individuals have had allergic reactions to the vaccine or any of the vaccine's ingredients should refrain from taking this particular vaccine and consult their doctor for the next steps.
Most of the vaccines mentioned above might cause some minor side effects such as headaches, fatigue, muscle pain, chills, joint pain, fever, nausea, etc., especially after the second dose if it is a two-dose vaccine. If the side effects are beyond bearable, consult your doctor immediately or call a medical helpline.

Getting vaccinated is the only sure-shot way to have a chance at successfully defeating the Coronavirus.
Although several vaccines are available, some have higher efficacy rates than others. The fact to remember is that vaccinations will provide safety from life-threatening symptoms when it comes to Covid-19. Getting vaccinated with the most readily available vaccine is the best way to combat this virus. Unsure about whether or not to get jabbed? Know more about Vaccine Myths here.
People Also Ask: